最新資訊 - 汽車
發佈日期:2014-04-03 15:16:37
在Facebook 專頁按「讚好」,免費影音資訊自動送上
Volkswagen New Golf R 車展 (2014 年 4 月 5-6 日)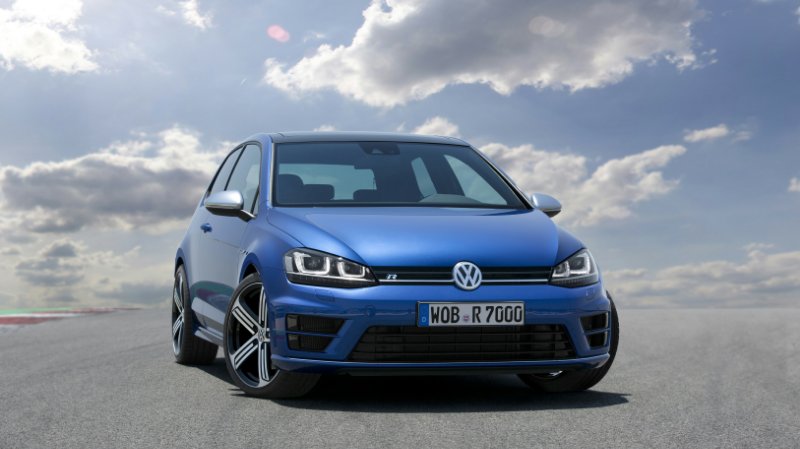 Volkswagen New Golf R 車展
地點: 尖沙咀海港城海運大廈展覽大堂
日期: 2014 年 4 月 5 至 6 日 (本週六及日)
時間: 11:00 am – 8:00 pm
特別推介*:
富激情、速度與動感性能的新一代 New Golf R 現正登場,配備 4MOTION 四輪驅動系統及第五代 Haldex 耦合器,2 公升引擎爆發 300 匹馬力,0 至 100km/h 加速只需 4.9 秒,綜合油耗降低至 6.9L/100km,極速高達 250km/h,完美地表現其極致的跑車性能。
New Golf R 提供 6 速手動波箱及 DSG 波箱選擇,首展價分別為 HK$ 468,880 元及 HK$ 498,880 元。
同場選購指定型號汽車可享其他驚喜優惠,包括高達 HK$40,000 折扣優惠,零首期以及特惠利息等。
顧客完成簡單問卷後更可獲得精美 Golf R 記念品乙份。
額外優惠分享**:
顧客只需於 2014 年 4 月 5 及 6 日在海港城 Volkswagen 車展支付訂金,可於同日享有海港城 6 小時免費泊車及 LUCQUES Tavern 首航精美 2 人餐。(數量有限,送完即止)
於 2014 年 4 月 5 日至 30 日只需出示 Volkswagen 車匙,在海港城消費更可享額外一小時泊車優惠,以及享有 LUCQUES tavern 主餐牌消費 85 折優惠。
查詢熱線: 3698 9618/ 3698 9888 / 2448 8248
*優惠受有關條款約束。
**優惠詳情、條款及細則請參閱場內告示。
Volkswagen New Golf R Car Show
Location: Ocean Terminal Main Concourse, Harbour City, Tsim Sha Tsui
Date: 05 – 06 April, 2014 (Saturday & Sunday)
Time: 11:00 am - 8:00 pm
Special highlights*:
Golf R makes its debut with new 4MOTION all-wheel drive system and fifth-generation Haldex coupling. The car equipped with a powerful 2.0-litre turbocharged 300PS engine needs just 4.9 seconds to accelerate to 100km/h. It has a top speed of 250km/h. Fuel consumption is greatly reduced to 6.9L/100km.
Both versions of New Golf R, 6-speed manual transmission and DSG dual clutch gearbox are now available at a debut price of HK$ 468,880 and HK$ 498,880 respectively.
Meanwhile, customers can enjoy up to HK$40,000 savings on the selected stock vehicles. Other attractive offers including ZERO down payment and low interest rate are still available.
Customers are also entitled to attractive Golf R souvenirs after filling in a simple survey.
Extra offers**:
Upon paying deposit at Volkswagen car show at Harbour City on April 5 & 6, 2014, customers can enjoy 6 hours of FREE parking at Harbour City and "Test Drive LUCQUES tavern" Set for Two on the same day. (Limited offer while stock lasts.)
From April 5 to 30, 2014, customers who present their Volkswagen car key can also enjoy extra 1 hour of parking privileges upon spending at Harbour City and get 15% off on a la carte menu at LUCQUES tavern.
Inquiry Hotline: 3698 9618/ 3698 9888/ 2448 8248
*Terms & conditions are applied.
** Please refer to onsite signage for the details, terms and conditions of the offers.
Last modified: 2014-04-03 15:21:00
---
發表您對 < Volkswagen New Golf R 車展 (2014 年 4 月 5-6 日) > 的意見
aptX Adaptive技術加持(二) ,Bowers & Wilkins推出全新 PI3、PI5 入耳式藍牙耳機

2019-11-19

aptX Adaptive 技術加持 ,Bowers & Wilkins 推出全新 PX7、PX5 降噪藍牙耳機

2019-11-18

Luminox Audio 追求突破: 三段式調音 Luminox

2019-11-18

Sunrise Music 20 週年 載譽推出《Extreme Sound 極致原音》第 6 輯

2019-11-18