最新資訊 - 影音
發佈日期:2018-09-05 14:35:43
在Facebook 專頁按「讚好」,免費影音資訊自動送上
Brimar Audio 與 Whiplash Audio 合併成為 Brimar Whiplash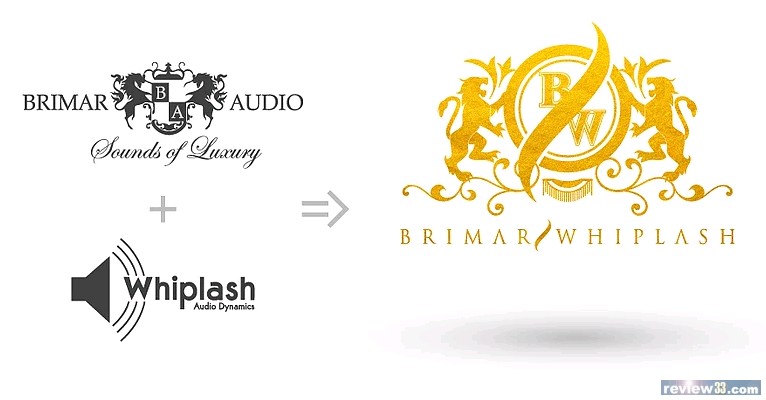 Dear Customers,

I am pleased to announce that Brimar and Whiplash are now officially operating as one. We are forging a new company with enhanced experience and expertise. Over the past year, many of you have expressed your support for this combination. We appreciate your confidence. As the leader in highend cables for Headphones & Inear Monitors, we pledge our continued commitment to enabling your enjoyment and delivering the benefits we expect from this merger.

Our greatest assets have always been our people, our partners and our valued clients. By joining forces, we have just made a huge increase in the quality of our asset and strength.
Both companies have worked together frequently in the past, and we hold similar values and philosophies on doing business: Producing an excellent quality of cable to our customers, an emphasis on honesty and integrity, and the importance of ringing a positive attitude to work.
This merger between Brimar and Whiplash will further strengthen our position in the industry. We are able to provide synergistic value-added products and services, bringing us closer to our customers, dealers, distributors and partners globally.

We thank you for your continuous collaboration and support. We look forward to a prosperous future together.
​
Sincerely,
​
Creevy Yu
Last modified: 2018-09-05 14:35:43
AV Show 香港高級視聽展 - 豐寧音響(亞洲)有限公司

2023-09-27

純 A 類誘惑,Accuphase 發表全新一代立體聲後級放大器 A-80

2023-09-27

Sennheiser 於愛爾蘭塔拉莫爾開設發燒級音響體驗中心

2023-09-26

TORRAS 推出 iPhone 15 系列超強手機保護殼 UPRO Ostand Pro

2023-09-26

Musical Fidelity 推出全新 M8xTT 黑膠唱盤

2023-09-26

有機的才更優美 ARYA ORGANIC

2023-09-25

FiiO 推出全新 XLR 4pin 轉 4.4mm 平衡插座 LX-4.4M

2023-09-24

Bowers & Wilkins 宣布推出全新一代 Px7 S2e 耳罩式降噪耳機

2023-09-23

支援 DTS Virtual : X 及 Dolby Audio,Amazon 宣布推出全新 Fire TV Soundbar

2023-09-22