最新資訊 - 影音
發佈日期:2011-06-19 19:36:30
在Facebook 專頁按「讚好」,免費影音資訊自動送上
Blacknote - DSA100
Superior Class D digital amplifier
Designed to achieve audiophile performance at very high power rate.
Though the DSA100 has a full digital output stage the amplifier is powered by a traditional massive I.E. handcrafted transformer to ensure the highest quality controls in all the unit separated audio signal paths.
The DSA100 is an integrated amplifier able to deliver uncompromised sound quality with the typical great power and versatility of such innovative technology.
The DSA100 has the internal preamplifier and power amplifier stages separated can be singularly activated to set up double passive amplification audio systems having the max possible versatility and highest sound performance.
The preamplifier stage is controlled with a classical high quality ALPS volume control while the four different Line Inputs are powered thru electrical 24 Karat gold singularly incapsulated relays guarantee a full isolated line silence with zero negative feedback & crosstalk.
A proprietary Blacknote design enables real "Flat Load Independent-Frequency Response" design which allows perfect matching with any (hi-end) audio speaker of the market. The FLI-FR system apart of keeping the frequency response stable independently of the speaker load enable a perfect linear response down to remarkable 1ohm matching.
The very low output noise & impedance of the Blacknote DSA100 amplifier and super wide bandwidth insure top class performance with level of accuracy hard to reach with traditional amplifiers.
A fully remoted handset complete the unique features of one of the most innovative amplification system available today.
Digital Superior Class D Amplifier, Flat Load Independent Frequency Response design.
Super Linear Power Supply Integrated amplifier design
2 X 100W Continuous Power at 8, 4, 2 & 1ohms
Frequency Response 10Hz – 50KHz @ +/- 3dB
< 0.05% THD @ 20Hz-20KHz
Output Impedance: 0,02ohm @ 1KHz
Input Impedance: 47Kohm
100% stability at 1ohm speaker load working
> 350W IHF Dynamic Power
> 120dB Dynamic Range
> 400 Damping Factor
80uV max output noise
3 x RCA Single End Inputs
1 x XLR Balanced Inputs
True Separate PREAMP OUTPUT stage – RCA OUT PINS Available for exclusive Preamp Functionality
True Separate AMP IN stage - RCA IN PINS Available for exclusive Preamp Functionality (disables the remote functions)
Audiophile ALPS remote volume control
LCD switchable display
Dimension: 240mm L x 120mm H x 400mm D (9.5" L x 4¾ " H x 15¾ D)
Weight: 15Kilos (33Lbs.)
NOTES: The Flat Load Independent Frequency Response design allows perfect speaker matching and stable frequency response with all audio loudspeakers.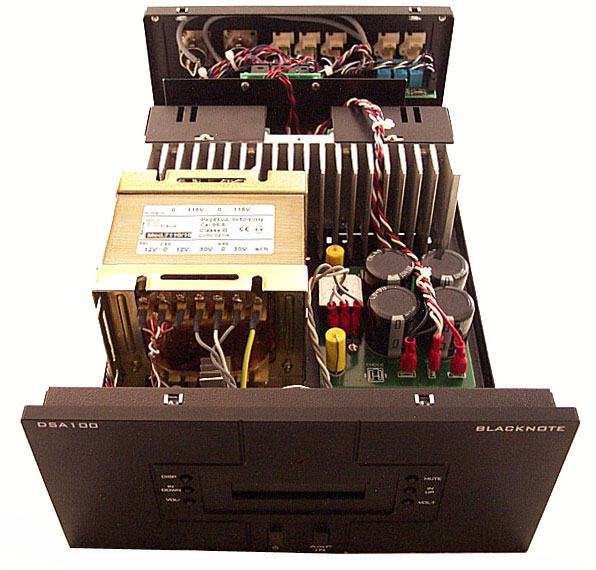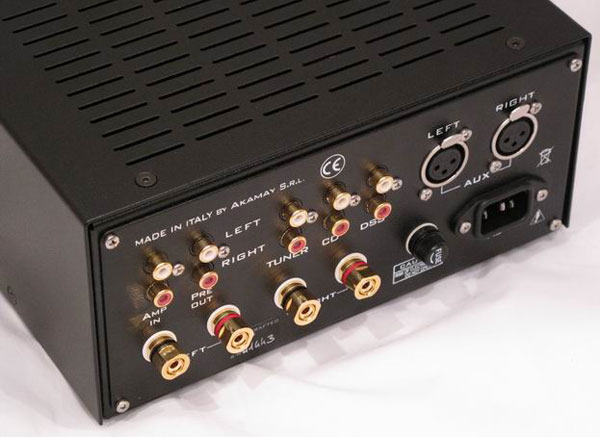 BLACKNOTE 中, 港, 澳總代理
雅典音響器材有限公司
電話: 25247687 (HK) / 020-3562 6826 (CN)
網址: www.ascl.hk 電郵: hifi@ascl.hk
雅典音響器材有限公司
早於一九五七年創立,為香港高級音響器材之進口及分銷先驅之一。多年來用心挑選影音器材的精品,所代理的品牌來自歐洲及美加等地。
當您在尋覓高級音響器材,夢魅以求的家庭影院,還是完善的家居控制系統,我們隨時準備為您提供一站式服務,從顧問、設計佈局到安裝,均有安排妥善的專業服務。以我們專業的知識及豐富的經驗,您定能選購心儀的優質影音組合。
我們一直以來搜羅世界各地高級影音產品,在挑選所代理之品牌及產品,素來相當嚴格。選擇代理品牌時,非常重視產品質素,同時亦權衡該品牌的設計概念及方針,務求將最優質的影音器材組合帶給顧客。為帶出影音組合的非凡效果,我們特地打造了兩間專業的影院及音響示範室,以供影院及音響的用家蒞臨選購優質影院及音響組合。
歡迎蒞臨專賣店,親身體驗及選購雅典的優質影院及音響組合!
Last modified: 2011-06-19 19:48:45
P&O Hi-Fi Company Limited 榮獲 加拿大 Anthem 品牌 港澳地區總經銷公告

2021-12-08

483 期音響技術 - Raidho Acoustics TD2.2揚聲器

2021-12-08

Fostex 推出全新全音域單元 FE108SS-HP

2021-12-07

跳出拖板框架 KOJO Technology Crystal 3P 創新發燒電源排插

2021-12-07