PhotoBlog - 影音
發佈日期:2011-12-07 02:21:22
在Facebook 專頁按「讚好」,免費影音資訊自動送上
電腦數碼音樂重播專欄 (8) - 時鐘為何那麼重要?
時鐘為何那麼重要? 時鐘不準確對音色的影響在那裡?
常常聽到發燒友談到數碼音響也會提到數碼時鐘, 也開始見到民用音響生產商推出這類型獨立產品。我試試探討這方面的技術及看法。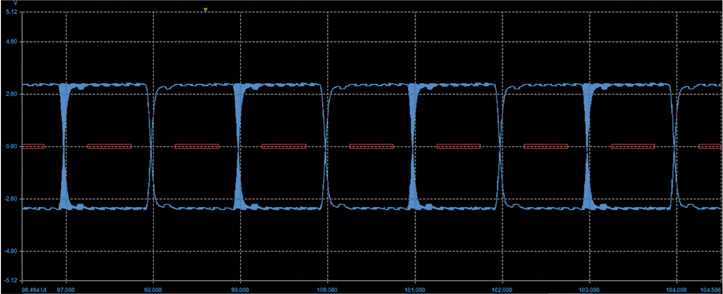 首先談及一些基本背景資料。數碼音樂就是由 "1" 和 "0" 組合成的方浪資料, 所以數碼資料能夠 100% 複製。數碼資料由一個地方正確地傳送至另外一個地方是沒有損失的。好像現在筆者拾筆之時, 也從德國把趙學而小姐 "Trinity" 大碟 Pure Audio Blu-ray 母盤經過互聯網傳送回香港。中間互聯網速度有快有慢, 但是對資料是絕對沒有任何影響的。
數碼傳送制式 (例如 AES/EBU, SPDIF, Toslink) 是 "即時" 傳輸方法, CD 重播 (44.1kHz) 每一秒需要把 88,200 個取樣 (左右聲道各 44,100) 由 CD 轉盤或電腦送到解碼,需要有一個準確時間速度。時鐘由此而生。

一套數碼音響, 永遠只有一個主時鐘 (Master Reference Sync)。如果是正常簡單的 CD 轉盤/解碼組合, 主時鐘 (Master Ref. Sync) 便是 CD 轉盤。AES/EBU 和 SPDIF 把數碼資料跟主時鐘資料由轉盤輸送至解碼器。解碼器會鎖上輸入的主時鐘資料 (例如是 44.1, 96, 192kHz), 再對比解碼內的時鐘資料, 而把數碼資料重新排列好送至解碼部份。解碼器跟主時鐘對比重新排列功能越強, 效果越好。
主時鐘準確度對解碼甚麼時間把 "1" 和 "0" 重組成高低電流有直接影響。主時鐘 (或者只是解碼在時鐘對比重組) 不準確, 產生的 Jitter 會使解碼模擬輸出的電流出現非線性錯誤。
時鐘是由 Oscillator 是放在機內的一個小型的金屬盒。這晶體越近解碼部份越有利。Wadia, dCS 便推出過由解碼用作主時鐘頭的 ClockSync / ClockLink 方法使用另一條 BNC 線把時鐘資料送回轉盤。 CAS 裡面的 Aync USB / Firewire 設計都是一樣。

由以上資料看, 大家可以明白時鐘準確度在解碼內裡最重要。
那為甚麽有外置時鐘的出現?
上文提及一套數碼音響組合只有一個主時鐘。例如當你使用 4 部獨立雙聲道解碼作 8 聲道輸出, 4 部解碼要同時得到準確時鐘訊號, 主時鐘的作用便因而出現。在錄音室內多達 10-20 部數碼器材。有時候還有混合不同的取樣率 (pull up / pull down / video sync), 一套優秀的主時鐘便發揮很大用途。筆者的母帶製作室也擁有 Grimm 主時鐘, 有名的如 Antelope Trinity 有不少擁戴者。外國有不少錄音室也應用 Weiss AFI1, 作為音頻界面連主時鐘混合產品。

原子鐘是屬於高階產品, 利用原子 (Caesium-133, Rubidium-87) Atomic 技術達到非常高的準確度以及穩定性 (1000 年才會轉移 1 秒)。我記得到最早出現於音響市場的 Atomic Audio Master Clock 大約是 1996 年, 當年 dCS 日本代理 TimeLord 加入了 10MHz 的 Chronos 原子鐘去控制 dCS992。原子物料的確提供非常超群的規格, 可是原子物料輸出的 10MHz 並非數碼音響器材取樣率的倍數, 要加入一些 "額外" 線路把 10MHz 拉至適合的頻率才行。這代表了原子鐘的準確性並非完全只是由原子物料來決定, 調整線路的準確度及電源穩定更加重要。如果有興趣這樣的原子鐘, 我推介今年才推出的 Stanford PERF10。
當使用主時鐘時, 75Ohm BNC 接線內的阻抗極為重要。為了得到最佳效果, 在被鎖定的機器上應該使用一個 BNC T- Bridge 加入一個 75Ohm 的 Terminator。我在日本 Dynamic Audio 5555 了解很多日本 dCS 主時鐘用戶也使用法國 Viard Audio Design 的貴價 BNC 時鐘線。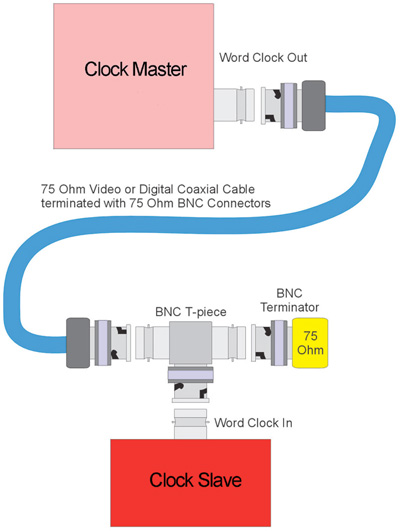 作為一篇出現於民用音響雜誌的文章, 我非常尊重發燒友從聆聽得到的經驗。我認為把音響作為興趣, 歡喜便可以。作為專業錄音室工作者, 也擁有我認為市場上最佳的主時鐘, 不得不承認音響學以証實了主時鐘並不能把好質素的解碼及編碼的技術提升。
Jitter Mythology Quotation:
"It is a common myth that using a super-low jitter external master clock will improve the performance of your ADC/DAC. A well-engineered converter will perform as well with an external clock as with its low jitter internal clock. If it performs any differently at all when the clock source is changed, the converter is not behaving well, and contrary to what most people believe, will almost certainly measure worse with the external clock (you will see/measure introduced intermodulation distortion products as the PLL fails to reject the incoming jitter)."
Simon Woollard, Sales & Applications Engineer, Prism Sound.
Last modified: 2011-12-07 13:44:50
---
發表您對 < 電腦數碼音樂重播專欄 (8) - 時鐘為何那麼重要? > 的意見
黑膠問題齊齊傾 - 音響技術及Audio Extreme 銀聲貿易公司合辦
2023-10-04
Astell&Kern 推出全新 AK UW100MKII 真無線耳機
2023-10-03
Naim Audio Mu-so 2nd Generation & Mu-so Qb 2nd Generation 一體式揚聲器
2023-10-01
聽得見的幾何藝術 - Baroque 耳膠
2023-09-30
IMPRINTU 便攜式紋身打印機
2023-09-30
突破傳統思維、真實還原音樂 Siltech SAGA 結構性模擬增益放大器
2023-09-29
上揚愛樂 X Melodiya (旋律唱片) 全球獨家合作企劃
2023-09-29
價格調漲,Disney+ 宣布推出「全新付費方案」
2023-09-28