[#1] Eddie Higgins Trio with Nicole Henry -Teach Me Tonight
Hi, Everyone

Today i found an amazing new CD in HMV. Have been the fans of Eddie Higgins Trio but have never tried Nicole Henry's CD. Found that her voice is so smooth and sweet. Very excellent voice. An even deeper jazz set than Nicole Henry's first album -- recorded with the Eddie Higgins Trio, and done in a style that's traditional, yet extremely soulful! There's a sound here that reminds us a lot of Carmen Lundy -- as Nicole's singing jazz, but doing so in a mode that's never draped with any of the torchy cliches of other singers -- and which is as informed by a history of soul music as it is more standard influences from jazz. The recording quality is great -- thanks to the top-shelf Venus Records standards -- and titles include "Summer Wind", "Angel Eyes", "Young At Heart", "Teach Me Tonight", "Lover Come Back To Me", "Cry Me A River", and "Blame It On My Youth".


Reaching #2 on Japan's HMV Jazz Vocal sales chart, second only to Norah Jones, and #27 on the U.S. jazz radio charts, Nicole Henry is one of the most beautiful and inspiring singers of today…and her energy and spirit are exactly what we are missing in today's music.


Venus (Japan), 2005

If you have chance, plse try it.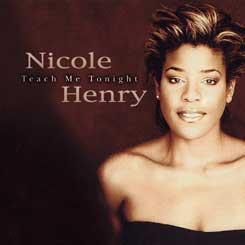 gigi2004


會員
203.xxx.xxx.35
2005-04-07 14:31