Store Directory
Asia Theatre Engineering Ltd. - 亞洲影音工程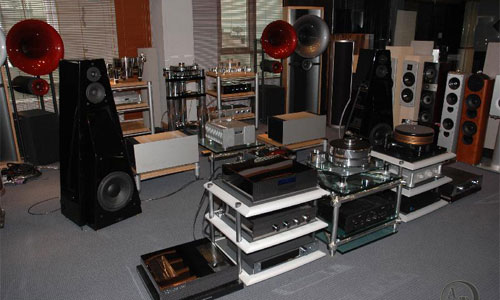 Store Information
Address:
12A, Union Building, 112 How Ming Street, Kwun Tong , Kowloon, Hong Kong
香港九龍觀塘巧明街 112 號友聯大廈 12 樓 A 室

: (852) 2838 3699

: (852) 2838 7711

: info@asiatheatre.com.hk

: www.asiatheatre.com.hk
Store Message:
ASIA THEATRE ENGINEERING LIMITED ESTABLISHED in May 1998. we currently have five company and shops located in Mongkok, Wanchai and Causeway Bay, which are the main business and shopping area in Hong Kong. However, this is not yet our goal, we are also planning to open two more shops in Tsimshatsui and Central area.
Two of our directors are members of ISF and THX certified engineer to design and install home theatre system.
Last modified: 2017-06-28 00:31:25
繼承高階型號技術,Accuphase 推出全新 CD 唱機 DP-450

2021-05-11

一個全新的「傳奇」誕生了! Siltech Classic Legend 系列

2021-05-11

力求完美的顛峰之作 - Brise Audio YATONO-Ultimate

2021-05-11

SIE 釋出最新韌體,更新後 PS5 DualSense 手制能於 Apple 設備上運作

2021-05-10
---